Yahoo overtakes Google to become the number one Web property in the US: comScore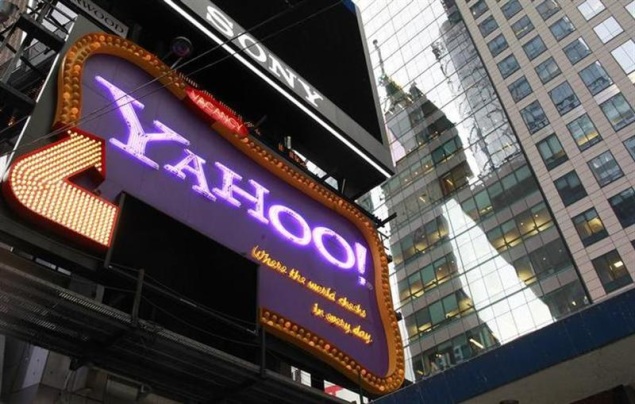 According to a 
report
 released by popular digital analytics firm comScore, Yahoo's Internet properties managed to capture the numero uno position in US in the month of July 2013, overtaking Google in the process for the first time in over two years.
comScore's Media Metrix Ranks of the top 50 US properties reports Yahoo sites were on the number one position with 225,359,000 unique visitors in July 2013. This was followed by Google sites with 192,251,000 unique visitors, Microsoft sites with 179,595,000, Facebook with 142,266,000 unique visitors and AOL with 117,395,000 unique visitors.
Yahoo has also been ranked number one in comScore's Ad Focus rankings which are computed on the basis of Internet audience reach. The reach of Yahoo sites was recorded at 87.2 percent out of the total sample size of 225 million Internet users, in July. Google was number four, with a reach of 80.6 percent.
The last time Yahoo was number one was May 2011, as pointed out by MarketingLand. This makes it the first time in over two years that Yahoo has managed to pass Google, pushing it to the second position.
While some initially linked Yahoo's upswing to the surge in traffic from Tumblr blogs, comScore clarified that Tumblr's traffic figures had not been combined with that of Yahoo's figures yet.
In a statement, comScore said, "Tumblr is not currently included in the Yahoo! Sites roll-up. Seems there are other factors at play, and given how close Yahoo Sites and Google have been in recent months it can likely just be normal seasonal/ month-to-month fluctuations."
Yahoo acquired popular blogging platform Tumblr in June for a reported fee of 1.1 billion dollars.
Since Marissa Mayer took over as CEO in July 2012, Yahoo has been trying to transform itself into a modern Internet and mobile company. It has been on a buying spree acquiring biggies like Tumblr and has launched revamped versions of its mobile apps and its online image sharing service, Flickr.
For the latest technology news and reviews, like us on Facebook or follow us on Twitter and get the NDTV Gadgets app for Android or iOS.